The hugely popular feature Interior Room Sets & Studio, sponsored by AXA Insurance, has returned to Grand Designs Live taking place at the NEC until Sunday 14th October. The creative competition drew submissions from interior designers across the country, each presenting unique rooms inspired by their own tastes and style.
From the huge range of inspirational and creative entries, reflecting this season's theme: 'Design by You'; the following shortlist of six designers were chosen to bring their rooms to life at the show; KM Interiors, Boxx Creative, Sara Slade Interiors, The Whitehouse Interiors, EDW Interiors, and Beautiful Rooms By Zoe.
Beautiful Rooms By Zoe's bed-and-bath room was named as the overall winner by a panel of judges, comprised of Kevin McCloud, Angel Adoree and Dick Strawbridge. Angel Adoree commented on the winning room: "I related to it the most, it was interesting, and it was furnished with things I hadn't seen before, all perfectly blended together. The unfinished nature of the room really tells a story and adds a layer of intrigue, and the attention to detail in Zoe's design was stunning. The whole thing really worked as a room and was so well done."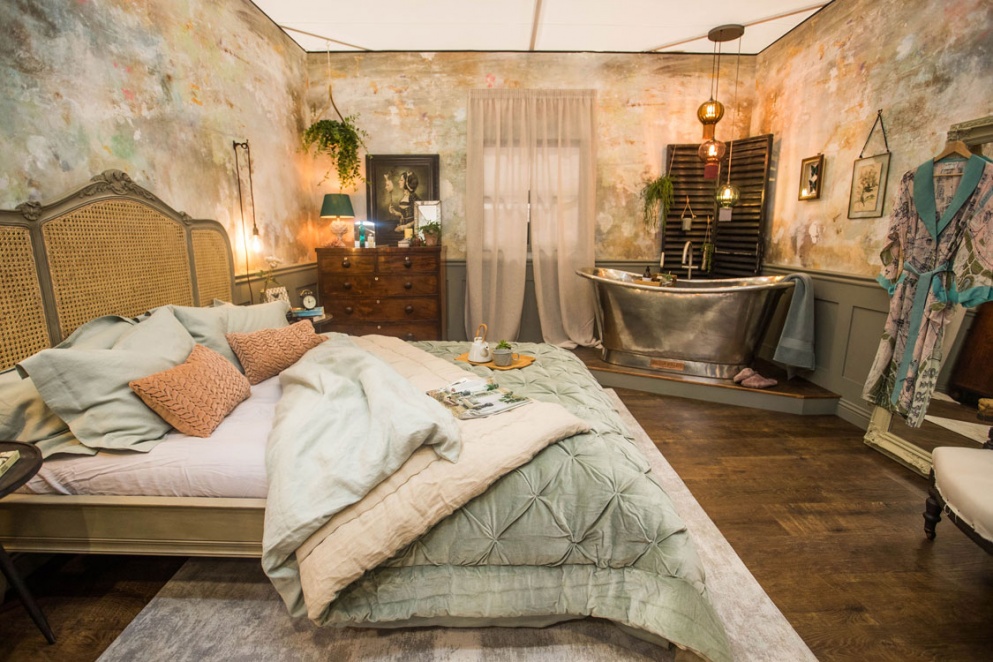 Beautiful Rooms By Zoe are showcasing a true rural sanctuary, combining a bedroom and a bath for total relaxation, using rustic touches blended with a calming palette of grey greens and dusky pinks. Complete with contrasting polished glass, smooth metals and rich velvety textures, this room is the ultimate indulgence.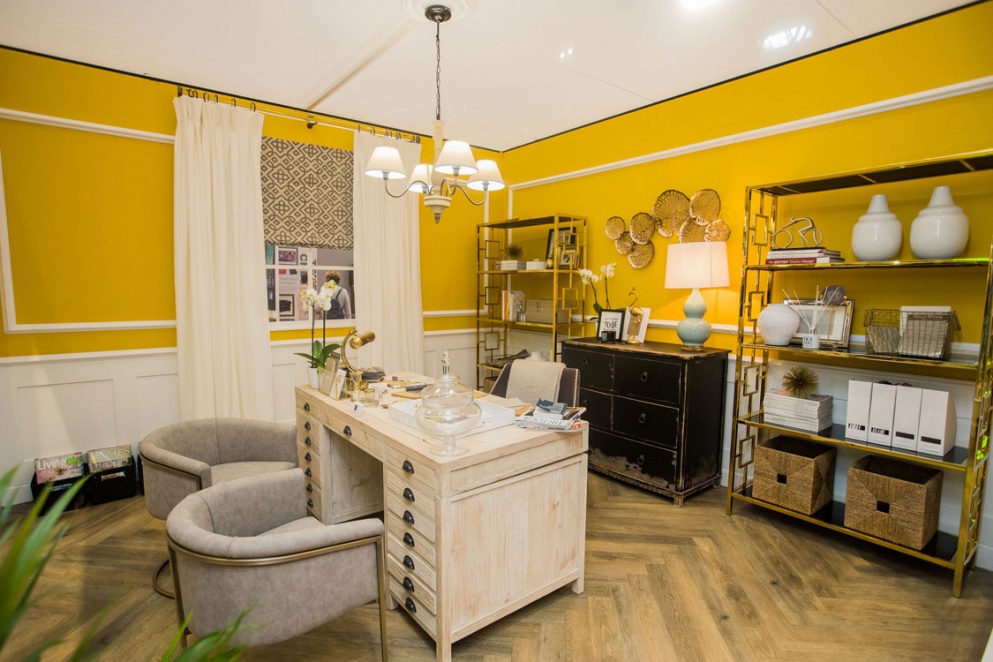 The White House Interiors have created a study according to the group's ethos of a room not adhering to one particular style, but rather 'encompassing all the things that you love'. This aspirational space encompasses classical elements of architecture and craftsmanship, perfectly blended with antique inspired furnishings and an element of glamourous drama in the use of color throughout.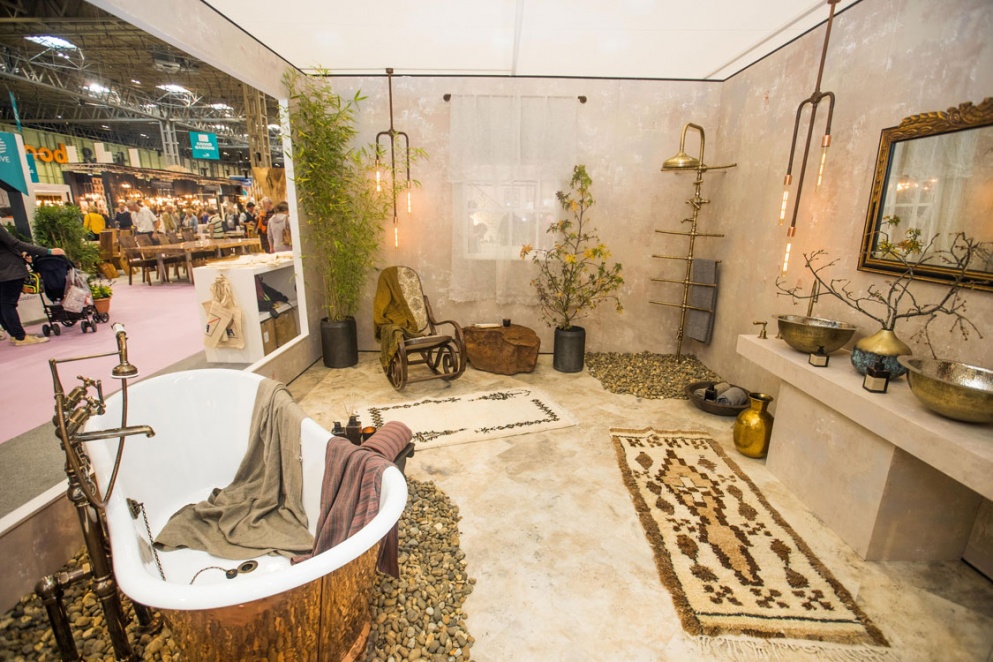 Inspired by the comfort humans find in the reassuring textures of surfaces softened by the passing of time, EDW Interiors' bathroom has been designed as an unassuming, uncomplicated space cloaked in muted tones and softened textures of concrete, glass, pebbles, wood , stone and metal.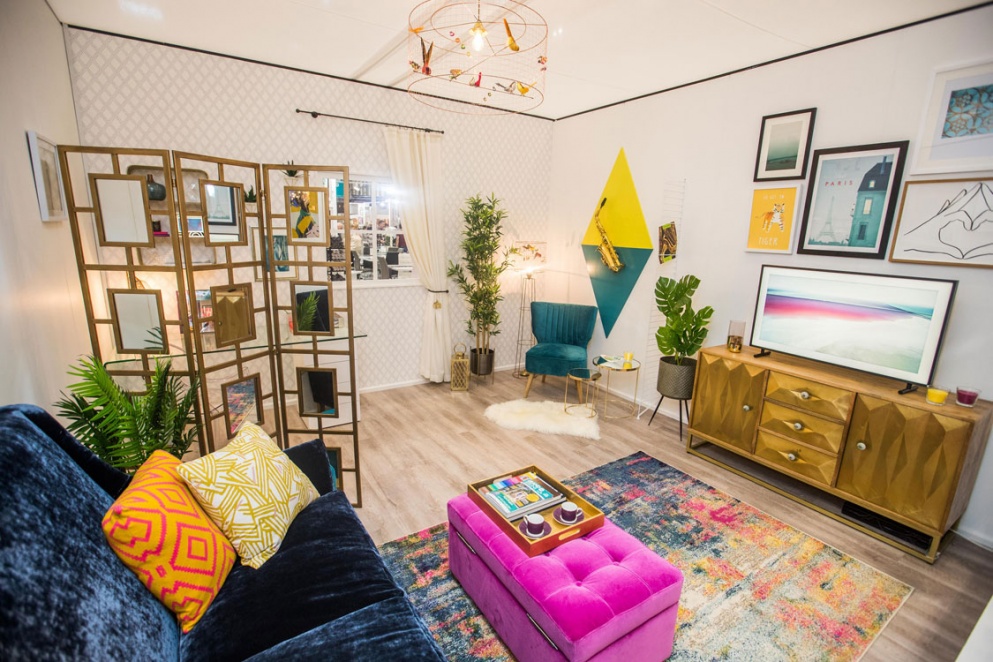 Visitors can feel inspired by KM Interiors' multifunctional, fun, vibrant, timeless space; designed for socializing and entertaining, to be used by a couple or young person who works from home. The room is cleverly divided into three sections: a working zone, a relaxing zone and a music region.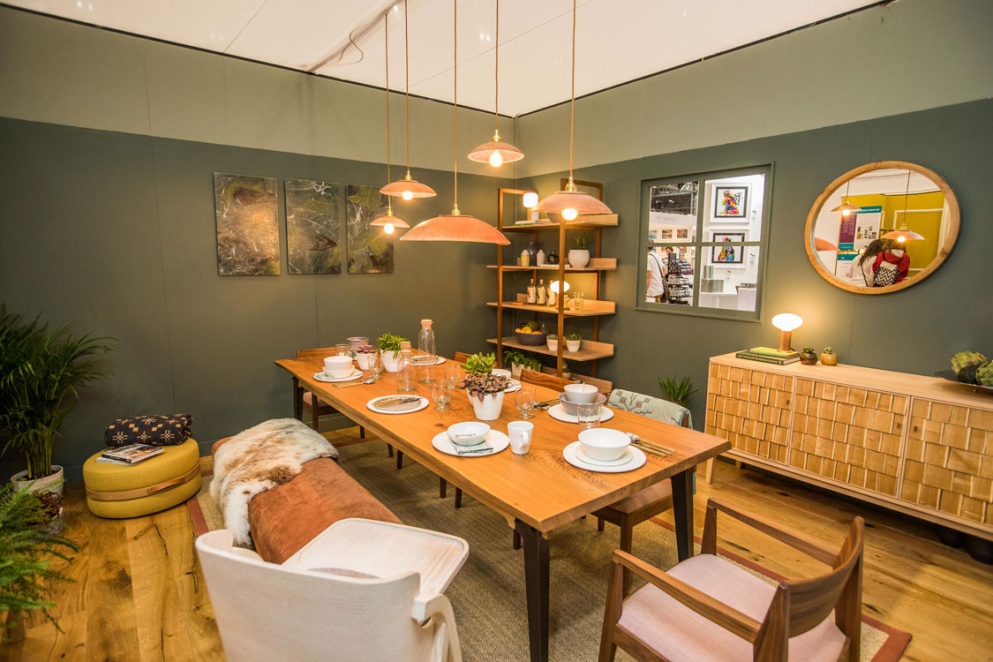 Boxx Creative's eco-planned dining room showcases their passion for sustainable design and ethical materials, through their use of grounding neutrals and inviting textures. This room demonstrates Boxx's ethos that eco-design can, and should, be stylish as well as sustainable.